6 tags
solluxcoptier: Perfection.
5 tags
U gais I forgot Dirk's butthole. I didn't draw his pooper. I'm so incapable!
10 tags
7 tags
9 tags
7 tags
suprise!!!!
miraculoustang: this is how i end my hiatus horribly. Let me just say that I love this.
2 tags
I want to call for the moderator. She had the best fucking song in all of the contest.
14 tags
2 tags
15 tags
7 tags
3 tags
9 tags
reiburger: i saw this and had to draw it and hahA i avoided drawing dicks again sorry Ahahahahahahahaha! Watching a weird Nurse Anime thing while reading and reblogging this and I can't stop laughing now this is terrible. Poor Daddy.
8 tags
17 tags
13 tags
12 tags
12 tags
15 tags
Pointless, overworked fluff
tehfawx: "Damn Egbert, if you'd just jumped in dick first instead of trying to romance me we'd probably be married by now." Everyone liked this dopey thing so much I thought a full comic was in order. Also, this is very kawaii and you better get your butts in the first seat of the shippingtrain or at least first row of your computer to look at this perfect piece of...
9 tags
10 tags
10 tags
3 tags
7 tags
8 tags
9 tags
12 tags
Reblog if you would touch Arquiusprite's muscles
I know it is stupid, but silly me, I would touch everything he told me to.
8 tags
8 tags
14 tags
9 tags
9 tags
7 tags
17 tags
10 tags
11 tags
I keep seeing all this tavHATEjohn
yummytomatoes: Okay wow fuck me I am just reblogging shit right now. I am. Like. Waiting for creativity that doesn't involve fantrolls to bite my ass. And this is a good start because hey wow JohnTav anyone? No? No? Awww man, balls. And you thought JOHN was a terrible Kismesis. Just think about John Tavros. Yeah. It's gonna be like watching two four year olds fighting over...
7 tags
7 tags
wow srsly
happyamporafamily: im a bad fan sorry I'm reblogging GamTav for my Nepeta. Am I popular now?
4 tags
10 tags
Happy 80s
kiddiestuck: well gamzee didnt look embarrassed but….. everyone else was embarrassed FOR him hahaha….. and Mr. Makara and Dave's Bro have this…on going….battle..with each other Is anyone else thinking of Thomas Anders? Seriously I love Kiddiestuck (which means you cheap fucks better go there and like it) but wow, I can't get over his hair it's like a cheap 80s music...
Wow
So okay Sbarg doesn't seem to take me seriously It wants to make me angry I mean Okay Mage of Rage What the fuck sbarg. I just had two little requests, no fucking magics and no fucking dresses and you tap right into one of it like oh hey you don't like this fuck you I'm gonna shove it down your throat, have fun suffocating on it. Also it rhymes, so that makes it twice as...
1 tag
Land of prairie and illusion
tempestoftemptation: dominantwave: Strife specibi- Scythekind Prototypes- phone (droid stratosphere), Ollivander's Wand Team name- Flare strife specibus: spear-javelinkind (a few others) Prototypes: Phone(boostmobile), butterfly necklace Team name: Flare Strife Specibus : Makeshiftkind Prototypes : Eridan Plushy, Pikachu Plushy Team Name : Flare
Sbarg team flare Lands
tempestoftemptation: dominantwave: Land of Prairie and Illusion treasures and death Land of Sand and Levitation
1 tag
What did you prototype?
tempestoftemptation: letstrytobefunny: reblog this and add what you grabbed. after a mad dash with ten seconds remaining, i grabbed a book and a plushie cat that is named Brad. Bradbooksprite? Phone and butterfly necklace Eridan Plushie and Pikachu Plushie. Guess we're gonna have terribly cuddly enemies that have the ability to burn like dry straw.
1 tag
Your name is KK and you are 21 years old...
You are a someone in your twenties with a lot of things to do and no motivation to do it most of the time. You suffer from an excessively hard case of overloading yourself with different sorts or work at the same time and end up slowing yourself down that way a lot. You are very loyal, but you tend to have a sharp tongue and curse like a sailor most of the time. You are stuck in your head most of...
10 tags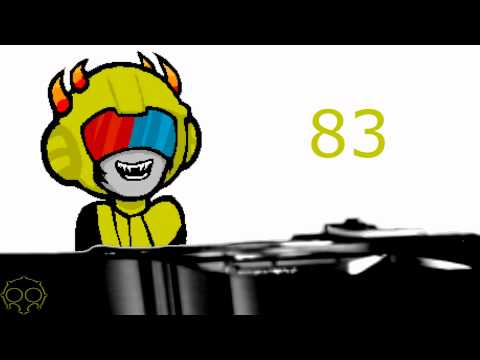 14 tags
Dayum
Don't ask me, I always wanna draw this pocstuck stuff simply because I have certain headcanons for the backgrounds of some of the characters. Like Dave. And John. And Sollux. As long as I can keep Gingerkat and Germanquius *snrk*. But somehow I never really dare drawing this stuff in case people flip their shit over it. Gosh. And as always, Dave gets all of the bitches. Also : Body...
11 tags
heeheehaahaahoohoo asked: h9w a69ut y9ur 6l9g title? c9uld you 6e m9re precise a69ut that? h9w d9 y9u think it will make any69dy unc9mf9rta6le? n9 9ffense, 6ut i think y9u sh9uld really change the ch9ice 9f w9rds in the title. if y9u d9n't intend t9, it's fine anyway, 6ut i really am here to c9nvince y9u 9therwise, 6ecause y9u actually generalize a l9t. if there was anything in here t9 trigger y9u i am s9rry.